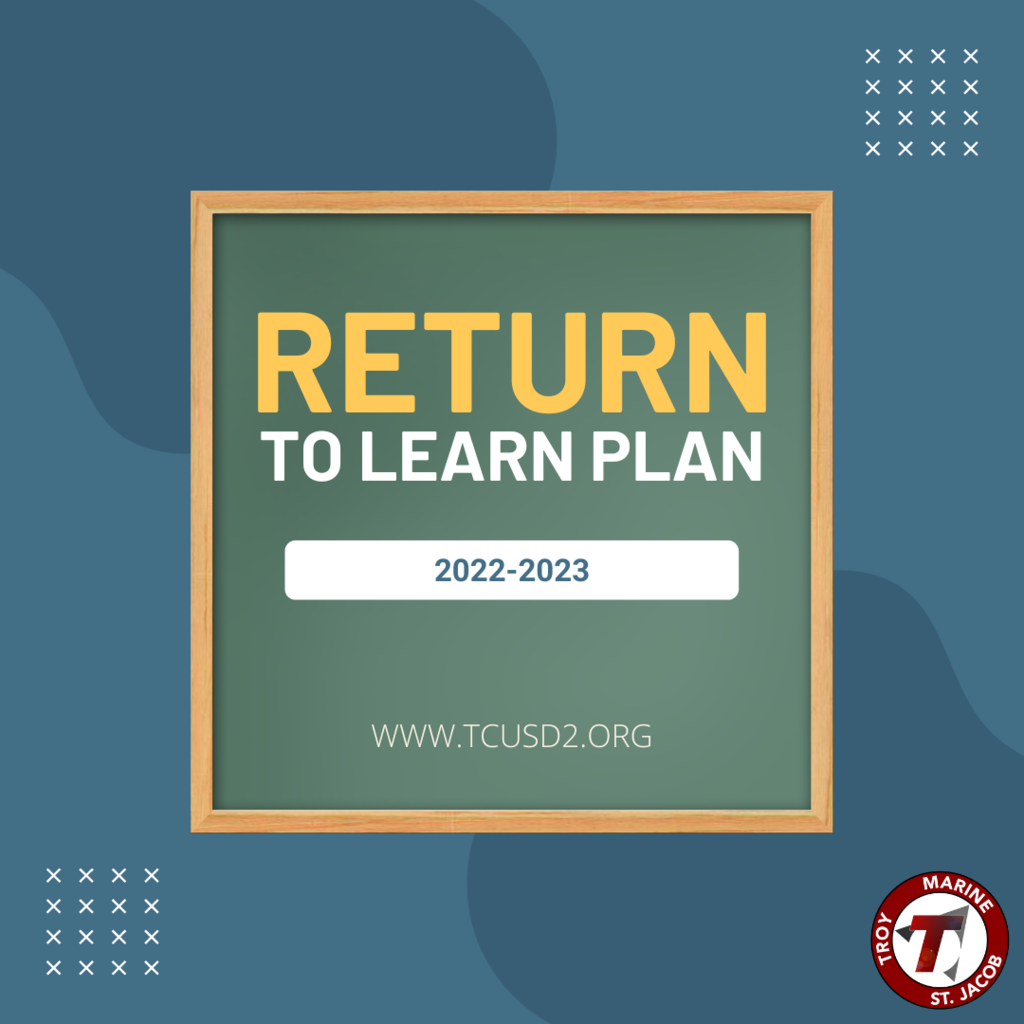 Now hiring Paraprofessionals at Triad Middle School and Triad High School for immediate employment! Starting rate is $15/hour. Please contact Linda Kowalski, Director of Special Education, at
linda.kowalski@tcusd2.org
or 618-667-5400 x1213.

We're excited to announce registration for Beyond The Bell is now open for the 2022-2023 school year. For more information about the program, our program coordinator, or to register, visit
https://www.tcusd2.org/page/beyond-the-bell
.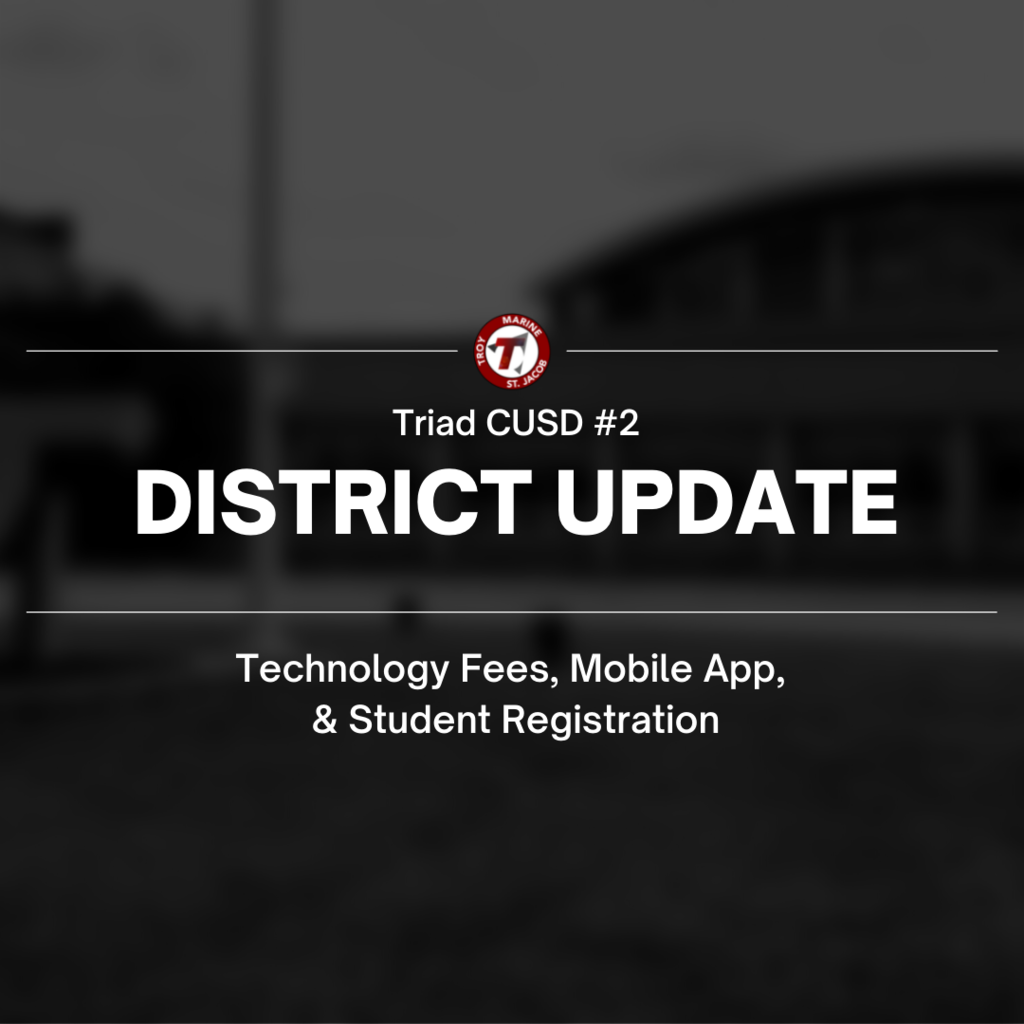 Wishing our Triad community a safe and happy 4th of July! 🎆 🇺🇸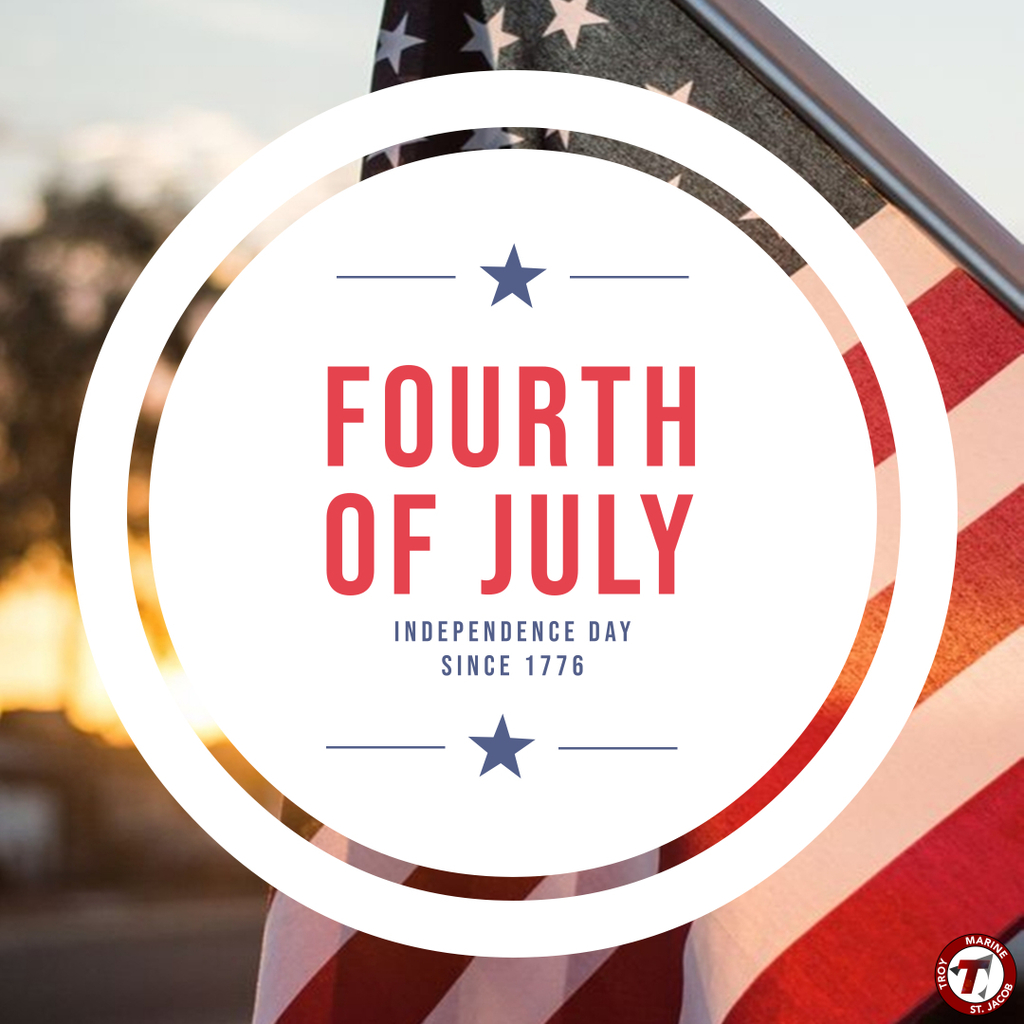 During this evening's Board Meeting, the Triad CUSD #2 Board of Education recognized the Triad High School girl's soccer team and coaches on their back-to-back state soccer championships! Way to go! #TriadProud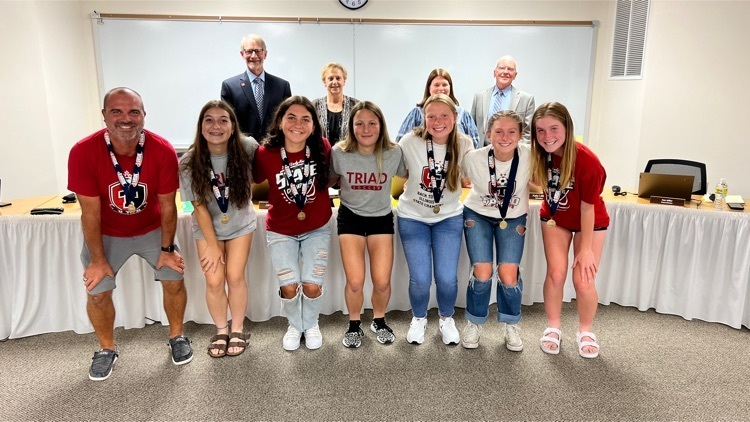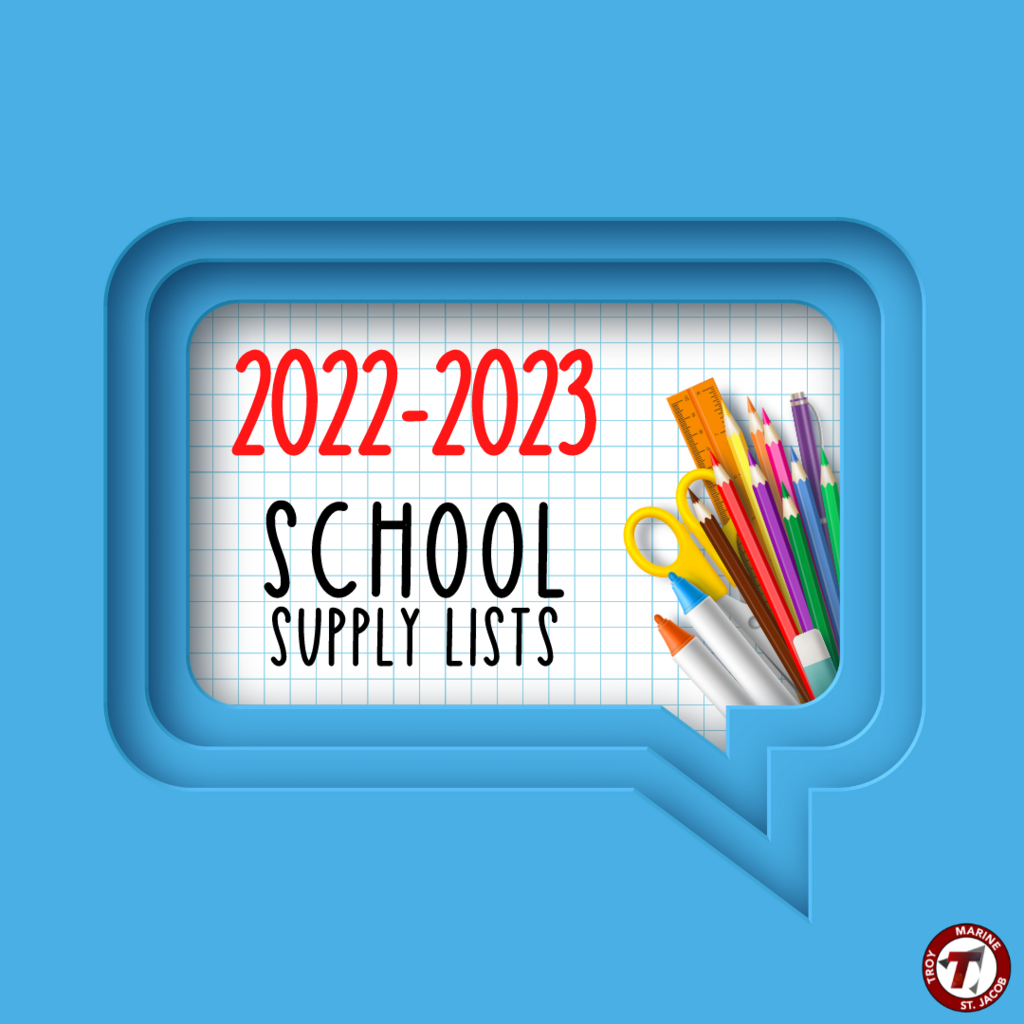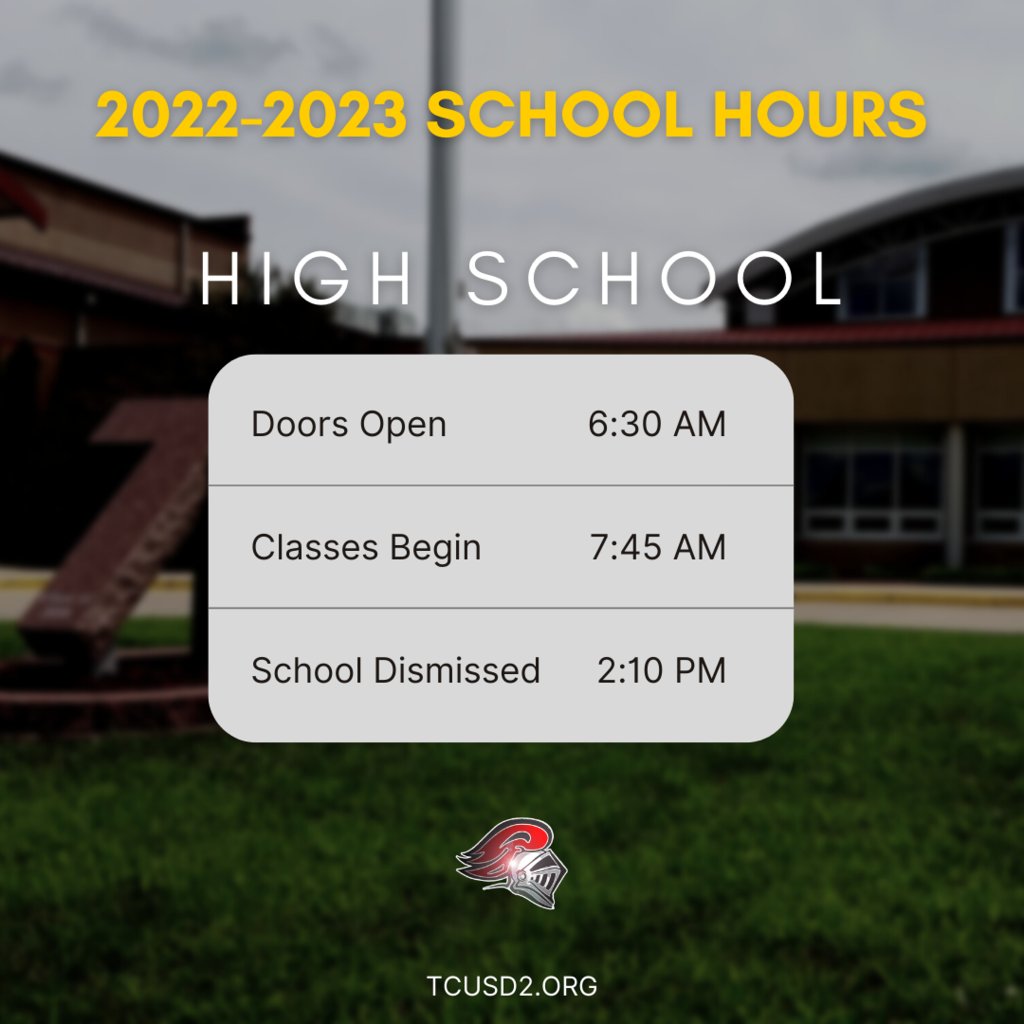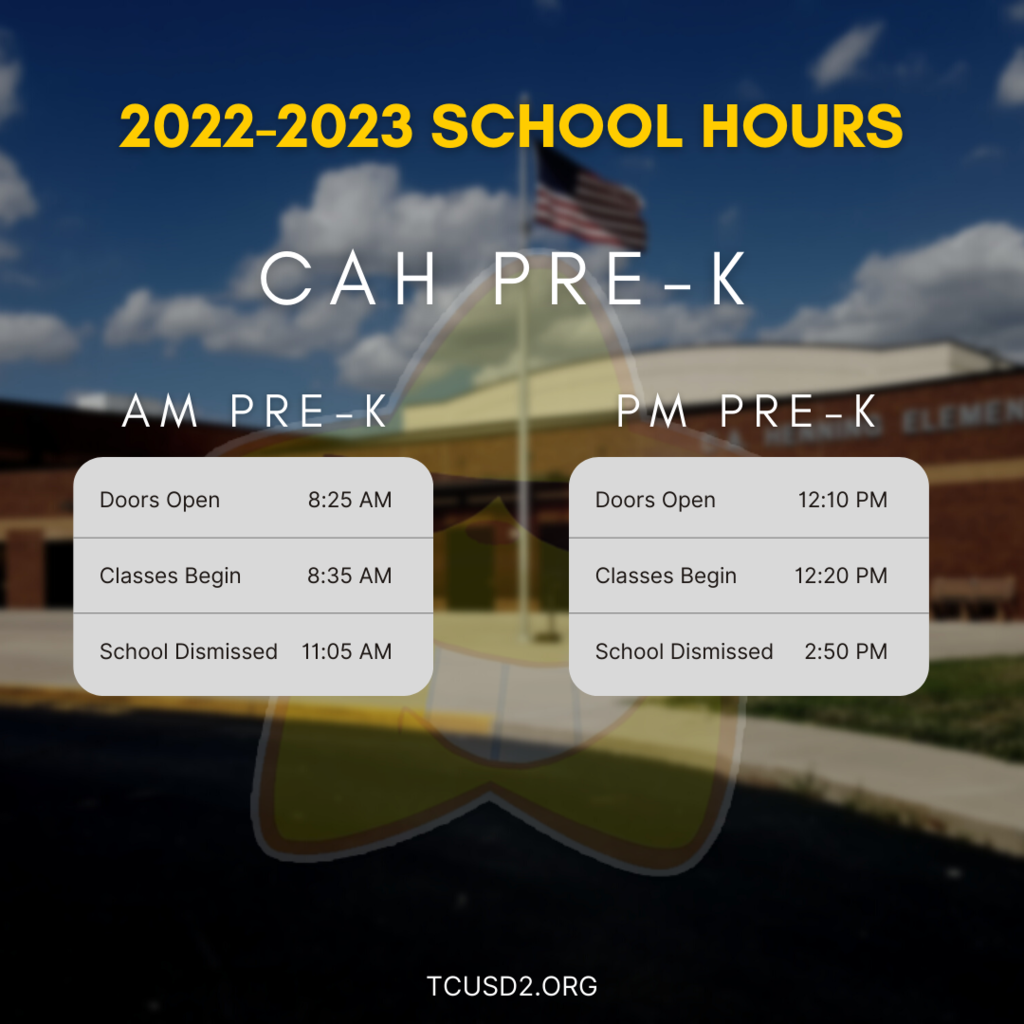 Happy Father's Day to all our Triad dads! Enjoy your day! #TriadProud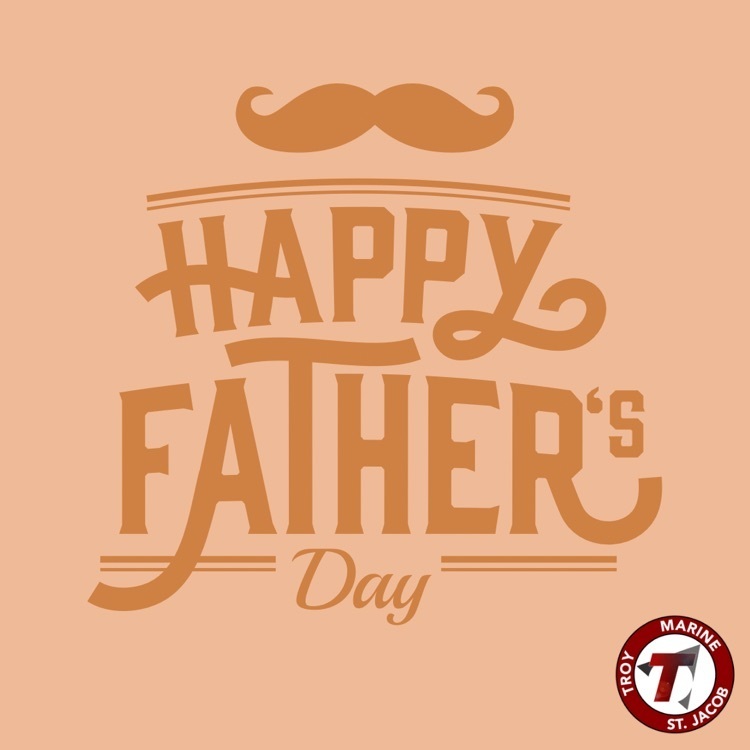 WE ARE READY FOR THE RETURN OF THE TRIAD SUMMER LUNCH PROGRAM!! June 3 - August 10th Starting Friday June 3rd, the Churches of Troy/St Jacob are kicking off the Summer Lunch Program. Please share and don't forget to join us for lunch Monday - Friday from 11:00 am - Noon! TROY: The Meadow Drive Park & the Green Space at the Tri-Township Library (fenced back area of our Troy Library) ST JACOB: Pavilion at St. Jacob Elementary This is open to everyone of all ages in the Triad communities.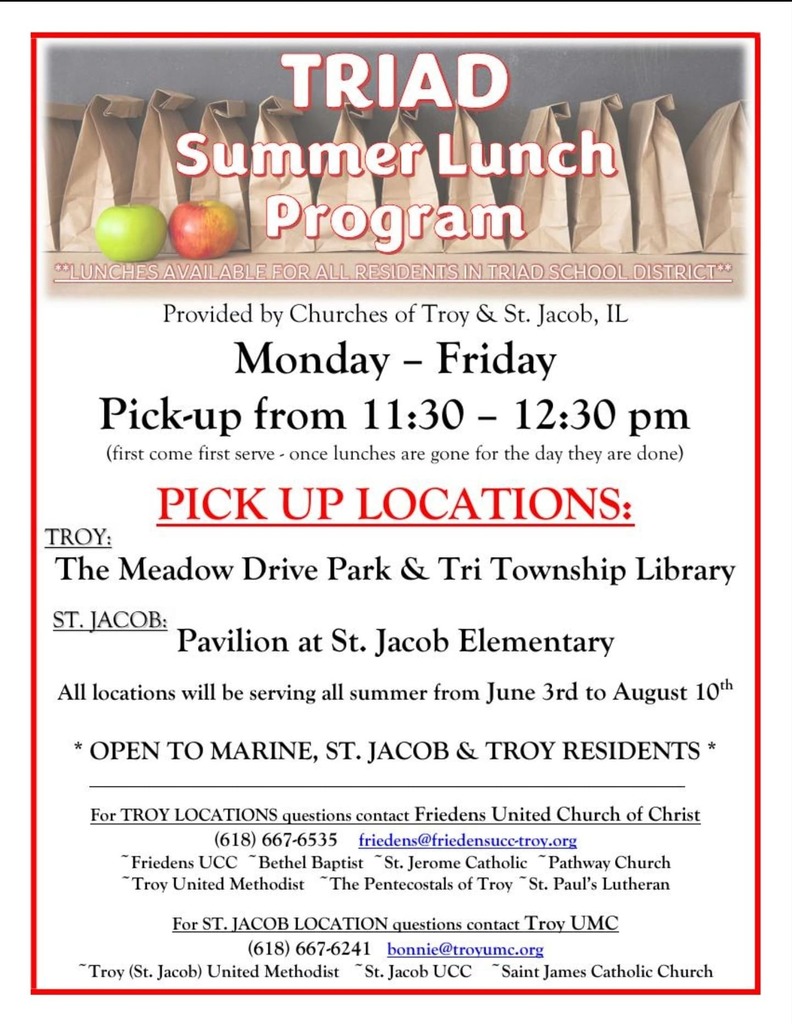 To the men and women who gave their lives protecting our freedom: We are forever in your debt. We thank you. We proudly remember you.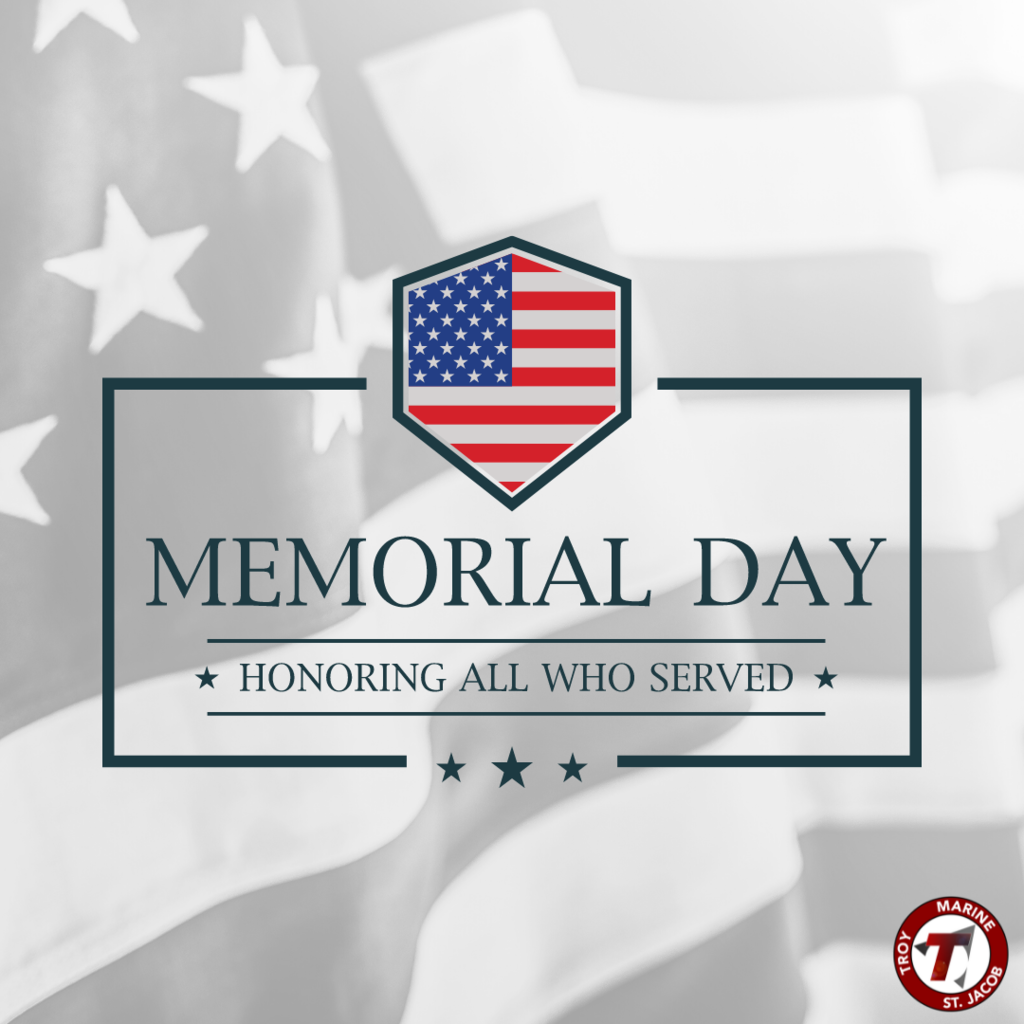 Triad CUSD #2 is currently looking for multiple special education teachers for the 2022-2023 school year. If interested, please contact Director of Special Education Linda Kowalski at
linda.kowalski@tcusd2.org
.

An important message from Superintendent Leigh Lewis regarding school lunches was posted to Triad's district and school websites. Click the following link to view the message.
https://www.tcusd2.org/article/750531


Today is National Speech Pathologist Day! We want to thank all our hard working professionals that give our students the gift of communication! #SLPDay #TriadProud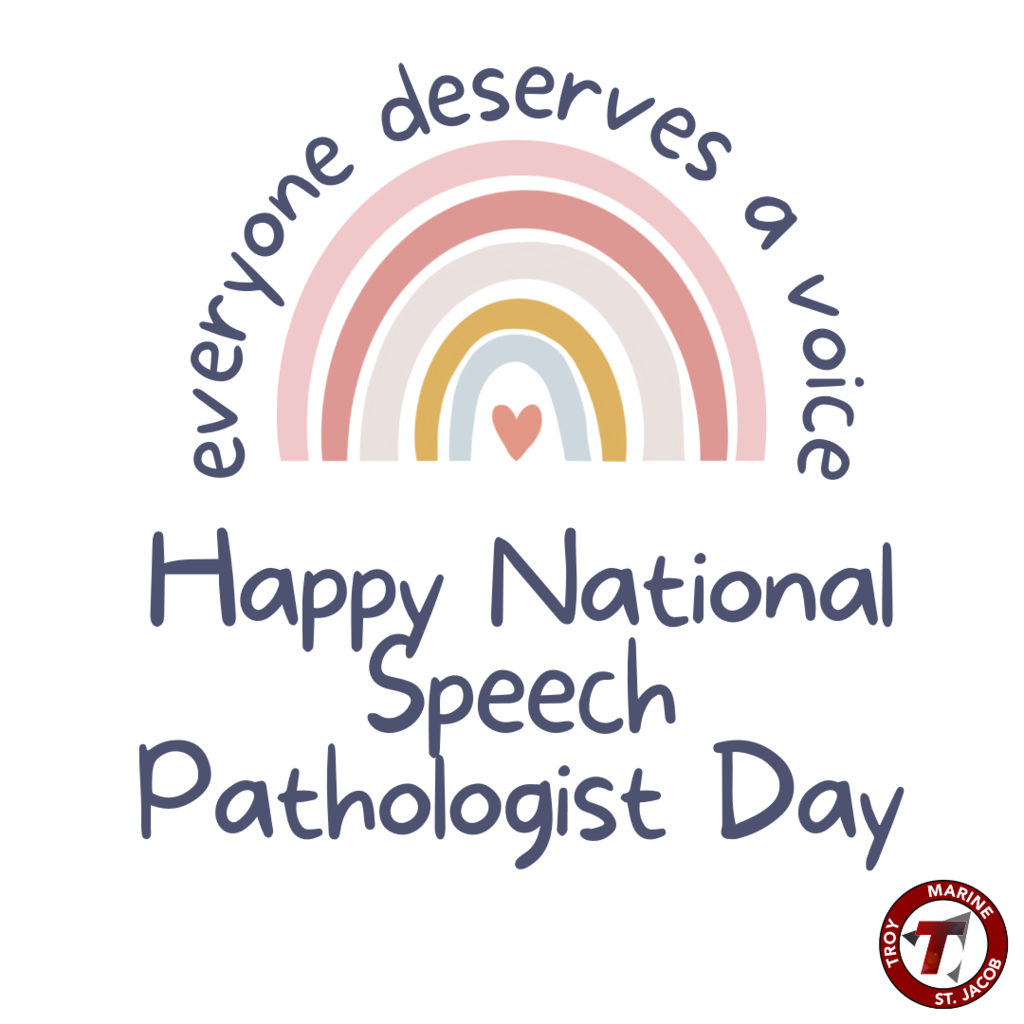 The Triad CUSD #2 Central Office team (minus one) is ready for the Blues to clinch the series tonight against Minnesota!!! #stlblues #bleedblue #TriadProud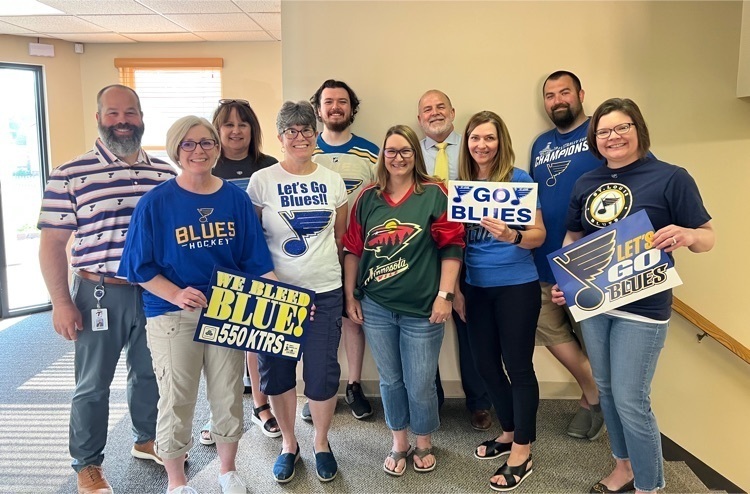 🩺 Today is National School Nurse Day, a day when we honor and celebrate the incredible efforts of our school nurses towards student & staff wellness. Thank you! Thank You! Thank You! #TriadProud

Happy Mother's Day to all our Triad moms! Enjoy your day! #TriadProud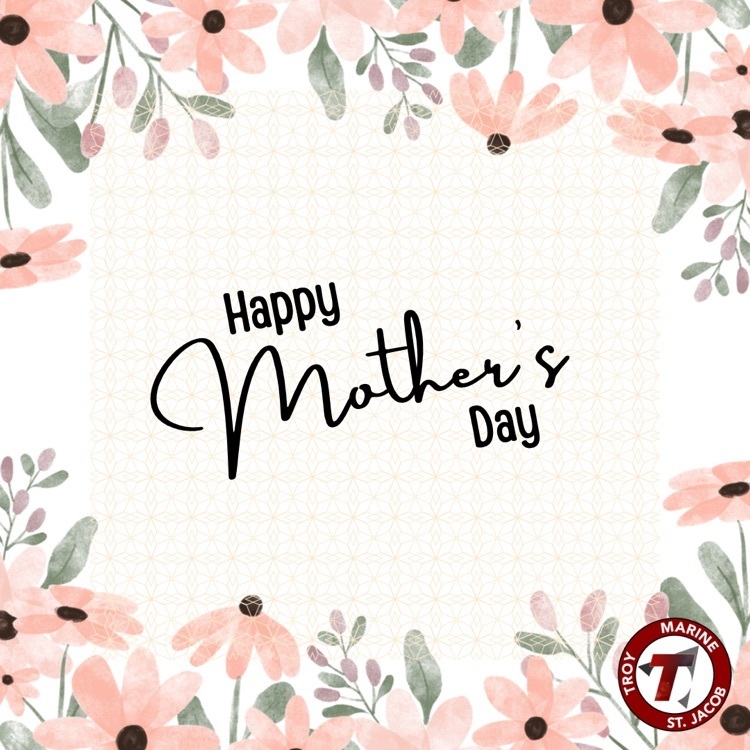 Congratulations to Triad's Young Author Winners from the Madison County Young Author Conference on April 30, 2022. Click the link to see photos of our winners. #TriadProud
https://photos.app.goo.gl/5cAFyUpLiRj8edRw5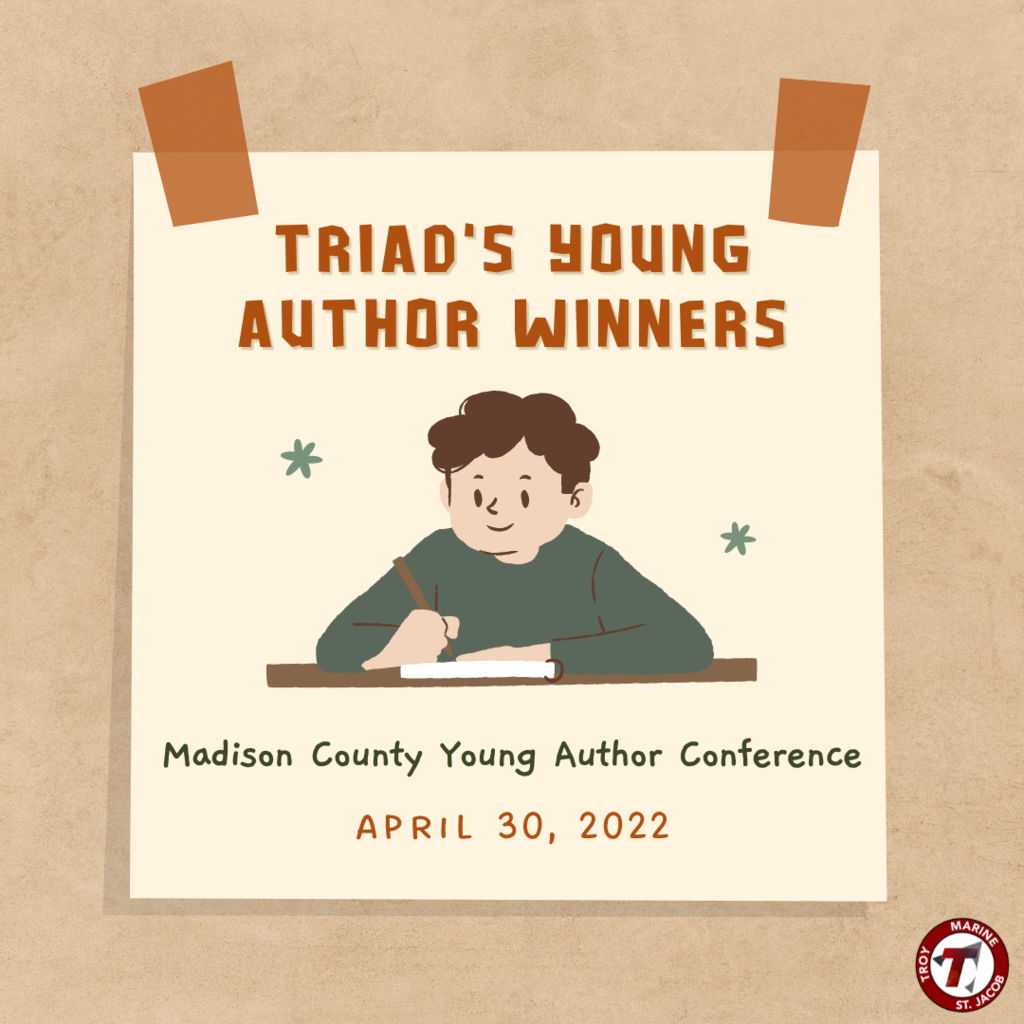 Phones are currently down at Henning, Silver Creek, and the Central Office. We are working to resolve the situation.